Always brown the chicken no matter how you cook it. The chicken loses that blah taste that it has when you throw it in the oven without any seasonings.

When I say season, I mean season. Get your salt, pepper, garlic, onion, & herbs out and SEASON the chicken. I am not scared to over season, it is how you learn to make flavorful meat. You learn the next time go a little lighter. You will notice how much better it tastes.

Chop the chicken in little pieces, smaller than my pictures show. Also, if you are short on time, substitute with canned chicken. It will all taste great.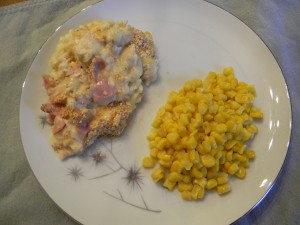 Thanks to Organize and Decorate Everything!